CMMC
It's Not Easy, But It's Simple - CMMC
By this point, if you are a Federal Supplier that is impacted by the mandates, you are well aware. We do not need to explain the mandates to you. Do you need help planning, deploying, and running your cloud environments & collaboration platforms to ensure compliance with Federal Regulations before the deadline? If so, we can help!
The open question is likely "how do I become compliant"? Ultimately, there are two options. But before we get to the options of how to become compliant, we first need to address the scope of what needs to become compliant.
If you'd like to learn more about our CMMC process check out this blog post: It's Not Easy, But It's Simple - CMMC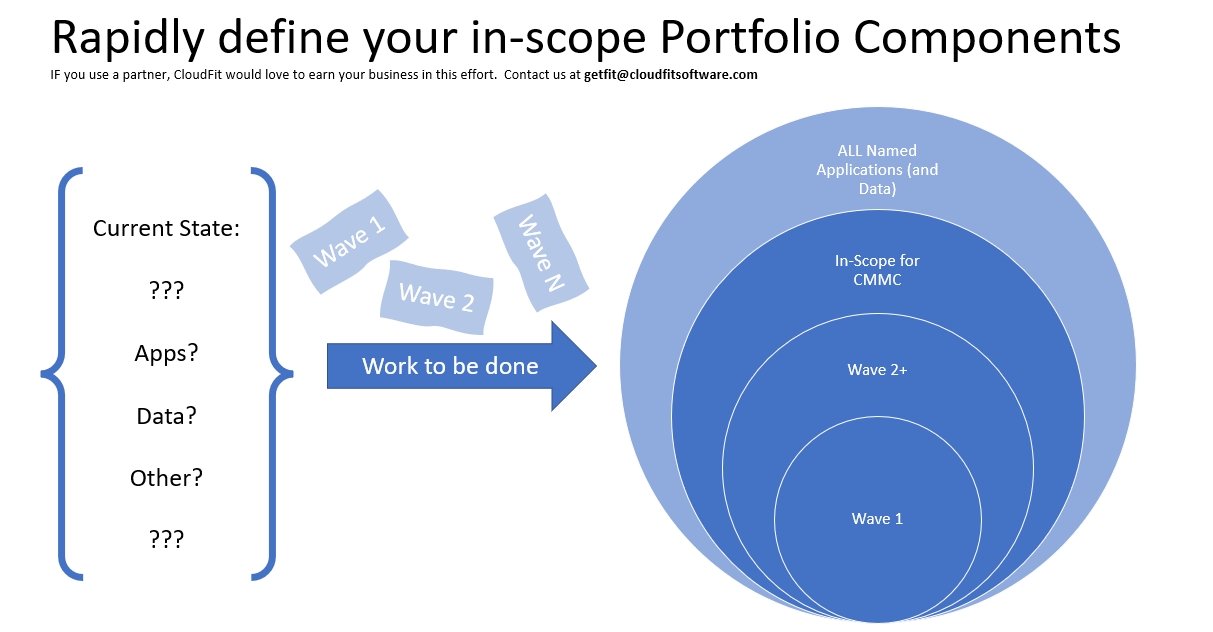 1
1. DEFINE SCOPE
Define a list of all your apps and data that are in-scope for your CMMC needs.
2
2. CHOOSE A ROUTE
Will you work on a running engine or build a new engine and rapidly move to it
3
3. EXECUTE
Start making your business compliant with the help of CloudFit Software.
CMMC
CMMC Webinar
We are the 2021 Microsoft Americas Partner Award winner for Defense and Intelligence, and our Senior Leaders have spent 20 years securing Microsoft Clouds. We run your audits for you. Let us show you how. We, along with the CMMC team at Microsoft, hosted a webinar to provide an update of the CMMC requirement, and details about how we can lead you on the journey.
View our webinar here: CMMC Webinar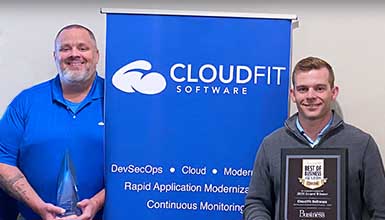 2020 GOVERNMENT PARTNER AWARD
Recognized out of several thousand Microsoft partners who excel at providing technological services to customers in the government industry.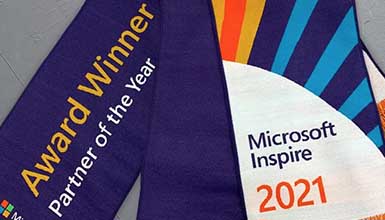 2021 DEFENSE & INTELLIGENCE PARTNER AWARD
Honored among Microsoft partners for demonstrating excellence in the field of Defense and Intelligence. OUR AWARDS
Microsoft Government and Defense & Intelligence Partner Award Winner
These awards complement the global Microsoft Partner of the Year Award program and highlights specific partner impact. It recognizes one out of several thousand Microsoft partners who excel at providing innovative and unique Microsoft-based technological services to customers in the government and defense & intelligence.
In partnership with MSFT and the DoD CIO, CloudFit has helped DoD clients modernize their software ecosystem, which includes the DevSecOps environment, to not only follow the recent Congressional mandate to improve processes but also to ensure consistency and security across the DoD's application teams.
2020 Government Partner Award Blog Post
2021 Defense & Intelligence Partner Award Blog Post
Contact Us
LET'S TALK ABOUT YOUR CMMC NEEDS
434-548-0015 getfit@cloudfitsoftware.com
863 Church Street, Lynchburg, VA 24504