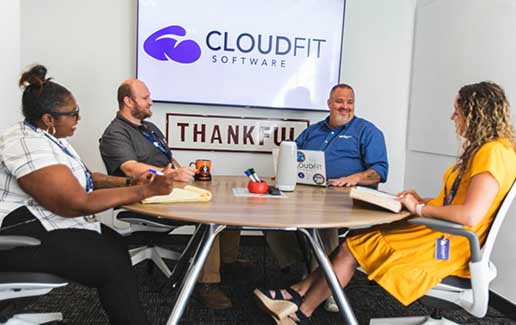 | Admin
CloudFit Software Announces Merger with Composable Systems
(Lynchburg, VA— July 31, 2018) - CloudFit Software, a Washington Corporation, with primary offices in Lynchburg, Virginia, is pleased to announce its merger with Composable Systems, a Kentucky Corporation, with primary offices in Louisville, Kentucky. 
CloudFit Software is redefining the way managed services are delivered in the Age of Cloud and Digital Transformation through servant-leadership, accountability backed by industry-changing software and 24x7 automated operations. Composable Systems is unique in its delivery of business value and Digital Transformation through custom application development and application management. Together, the combined CloudFit Software enables business velocity by creating, supporting and/or managing critical business applications across their customer base that ranges in size from hundreds to hundreds of millions of users. 
"CloudFit Software is revolutionizing the velocity of enterprise Digital Transformation. The Composable Systems merger catapults CloudFit Software's ability to take complete ownership of the Digital Transformation outcome from ideation through to an automated-run-state. Both companies have deep historical ties to the largest software and cloud companies on the planet. Both companies have similar cultures filled with servant leaders who are passionate about taking accountability" said Carroll Moon, Co-Founder and Chief Technology Officer. 
###
Media Contacts
Carroll Moon
Co-Founder and Chief Technology Officer
434-548-0015
getfit@cloudfitsoftware.com 
---