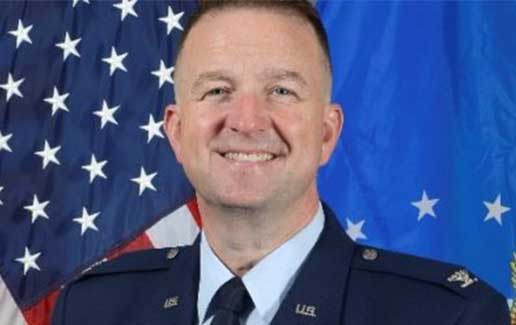 | Carroll Moon
Employee Spotlight – Meet Dale Reed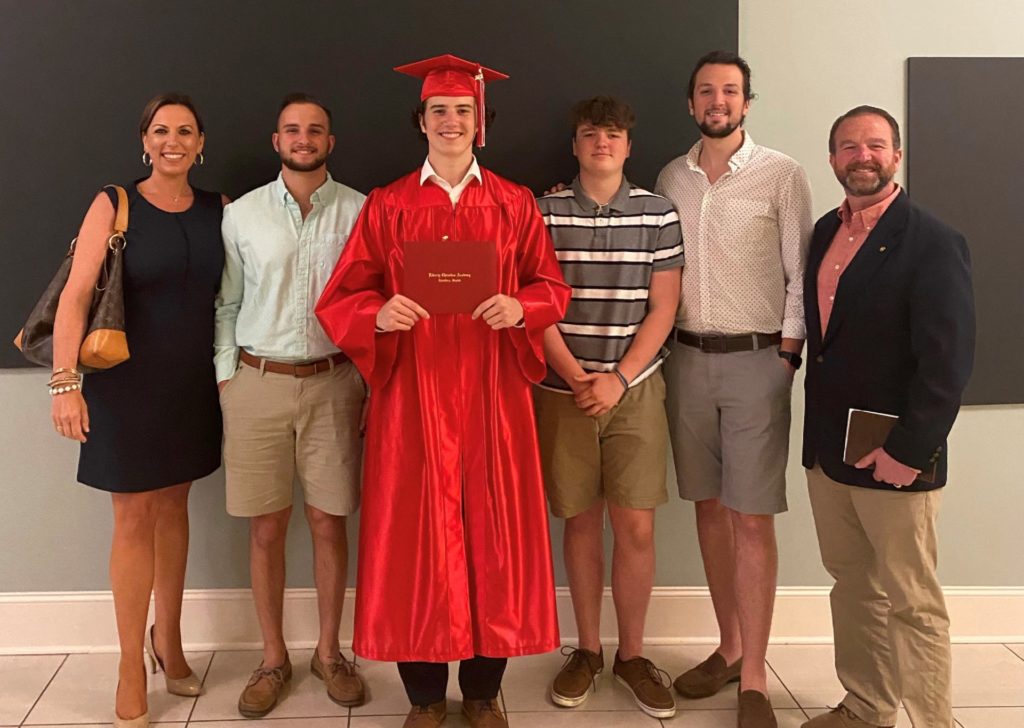 Our company is built on the shoulders of people who care deeply for those around them and strive to make a mark. This couldn't be more evident in Dale Reed. His heart for others is palpable, and his passion for making a difference is woven throughout his entire career. His story is one you won't want to miss.
You served our country in the military for a full career prior to CloudFit, can you tell me about that?
Prior to working at CloudFit, I was a commissioned officer in the United States Air Force for 25 years and attained the rank of Colonel during my time serving our country.  I received my commission from The Citadel, The Military College of South Carolina, in May 1994 and was an Aircraft Maintenance and Logistics Readiness Officer during my career.  Over the course of my career, I held positions at the detachment, squadron, group, Major Command and Air Staff level and was assigned to units in North Carolina, Germany, Virginia, Japan, Singapore, Alabama, the District of Columbia, Maryland, and Florida.  In addition to my "regular" assignments, I also deployed to the United Arab Emirates, Kuwait, and Iraq in support of Operation IRAQI FREEDOM and Operation ENDURING FREEDOM.   Finally, I was fortunate enough to command the President of the United States' aerial port at Andrews Air Force Base, Md., as well as the largest Air Mobility Command en route Aircraft Maintenance Squadron at Ramstein Air Base, Germany, and finished my career in September 2019 as the Aircraft Maintenance Group Commander for the KC-135 Tanker fleet (aerial refueler) at MacDill Air Force Base in Tampa, Florida.

After you retired from the military, what brought you to Lynchburg?
First and foremost, my family and I felt the Lord calling us to Lynchburg….and when He tells you to go, you go!  Now…why we thought He was bringing us to Lynchburg.  Before retiring from the US Air Force, I was working on my Ph.D. in Business Administration and thought the Lord was bringing me to Lynchburg to be a part of the Liberty University School of Business expansion.  When we arrived, I applied to 30+ Liberty University teaching positions and 20+ other civilian job positions (around Lynchburg and in the DC area) and none of those jobs worked out.  Little did I know that part of His plan was to come to work at CloudFit Software.
What led you to CloudFit Software?
After 2+ months of looking for jobs that would be a good fit for me and my family, my wife mentioned my frustrations to some of her friends.  One of those ladies went home and mentioned to her husband, Kevin Davis, I was looking for a job.  Kevin reached out to me and asked me to send him my resume.  I did not have ANY IT or Cloud experience, but I did have a willingness and drive to learn.  I was blessed enough that CloudFit decided to take a chance on me.  I was owed nothing but given an opportunity.  In my opinion, when given an opportunity….it's incumbent upon all of us to make the best out of any opportunity. 
What is your role at CloudFit Software?
I am a Senior Personal Trainer at CloudFit Software.
How does your prior career experience help you serve customers at CF?
When I was in the US Air Force, I did not like a lot of the contractors that were hired to do business with our military.  Many seemed to be more interested in how much money they could get out of the military rather than what they could do to help the military.  I believe my previous point of view, and CloudFit's mission to provide positive outcomes, has helped me add value to our DoD engagements.  CloudFit drives to create the best outcome for our customers and I get to be the contractor I always wanted while I was on active duty.  Additionally, coming from the military gives me an understanding of the inner workings, politics, and funding considerations for our DoD customers.  I've been able to provide some backstories to my CloudFit teammates to provide insight, mentoring, extra context, and feedback on how to approach an issue with their DoD contacts.  
What is the one thing that potential customers should know about CF?
CloudFit Software has our customer's best interests at heart.  That's not a gimmick, that's the truth.  We are told/taught to focus on the best outcome for our customers and underpromise and overdeliver.  Carroll's mantra of "Provide goodness for our customers in half the time, half the price, but provide twice the value" is visible throughout the company.  Our company's commitment to its employees is a huge perk, but what our company does for the local communities (JobFit, KidFit, and Monument Vets) provides great insight into our true identity as a company.  
What is the one thing that potential employees should know about CF?
Be prepared to love working at CloudFit.  We are a fast-paced company but EVERYONE is always willing to take the time to help one another.  Be prepared to work hard, love what you do, feel like you make a positive difference, and learn something new each day. 
What inspires you?
People who are so passionate about a subject that they never give up, no matter the odds.  People who devote their lives to something "bigger than themselves".  People who were dealt a "bad hand" but had the faith and worked hard to make the best out of their situation.
What are five words (or a short sentence) of advice for others in your profession?
Short sentence - Be teachable, willing to learn, work to provide the best outcome for your customers, and have fun!
What do you like to do when you're not at the office?
I LOVE spending time with my family.  I strive to be the best husband, father, and positive example I can be for my family each day.  As a part of that positive example, I also work to give back to my community.  I am an active member of the Forest Rotary Club, am on the Board of Trustees for the Boys Home of Virginia, and work to help the veterans in our local community.
---