To be included in the Inc 5000 for the second year in a row is an absolute honor! Thanks to our CloudFit family for serving well, and to each of our great customers across the USA for the trust and partnership. We're so very proud to receive this recognition for the 2nd year in a row.
Hear what our CEO at CloudFit, Joe Martin, has to say about this achievement: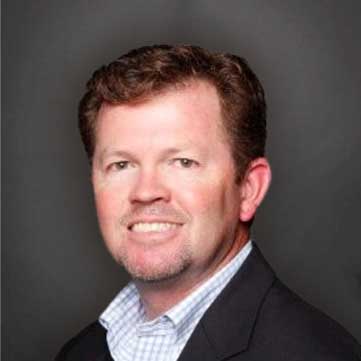 CloudFit has once again been recognized as one of the fastest-growing private companies in America, ranking as No. 976 and settling within the top 20%. How does it feel to receive this recognition a second time with an increase in standing?
It really is a blessing and an absolute honor to be recognized, along with so many great companies, in the Inc 5000. I first want to say congratulations and thank you to our CloudFit family who serve our customers and communities each and every day. That's really what this award is about…continually serving our mission of leading the cloud revolution and bringing max accountability for our customers' success. I'm so proud for our team.
What has surprised you in the past year in terms of growth?
The past 2 years have brought challenges for every business and every individual in our country for sure. Through all of the challenges, I've seen how hard our people work and how much they care about pleasing our customers, so I wouldn't say that I'm surprised that great effort has led to great outcomes. At the same time, I am always amazed at our ability to maintain focus and grind through the uncertainty. That really speaks to the hearts of our CloudFit family. This includes our internal teams BTW such as HR, Ops and Finance, who are always innovating and collaborating about how to make our employee experience better. Like other businesses who have weathered the storms of the past 2 years, I am also pleased with our leadership teams' ability to remain strategic and thoughtful and continue to guide CloudFit forward with growth, while maintaining our culture.
To you, what is most exciting about the growth at CloudFit?
I'm most excited about the future and I think the best is yet to come. Everything we have done over the past 4 ½ years, whether it's innovation with a small commercial customer, or mission critical cyber compliance with a DOD Combatant Command, has contributed to our experience, our intellectual property and our increased ability to serve every customer across Federal and Regulated Industries. For example, there is a huge need across the Defense Industrial Base to achieve defensible levels of Cyber Maturity Compliance by Dec 2025. This means 100,000+ companies (like CloudFit) must up-level their Cyber game to continue to do business with the government. At CloudFit, through IP harvesting applied to cyber scenarios, we have methodically built a highly automated solution within our CFS software platform for rapidly achieving continuous cyber compliancy. Every employee on every project has contributed to this capability. That is very cool and a testament to the collaboration and culture we have that will ensure we continue to adapt to market opportunities. In addition, I would be remiss if I didn't recognize the support of our trusted partners, from Microsoft to the Lynchburg Regional Business Alliance, and everyone in between.
What advice would you give to an organization to help them grow?
I sound like a broken record on this one, but as my friend, cofounder and CTO Carroll Moon says, know your 'why'. Our CloudFit 'why' is serving a higher purpose, which is making the cloud easy and secure for our customers, but also intentional service to our communities. I think it's important to give back and we have 3 non-profits (KidFit, JobFit and Monument Vets) through which we can give back to our communities. From a company growth enablement perspective, we obviously need to have the right market strategies and be diligent with our costs and investments. But I think it really starts and ends with your people. We're fortunate to have great people and as we scale the company, we're able to leverage that talent to pour into our new managers and new employees. Being able to scale our culture this way, gives us great confidence in our ability to make good decisions and motivate our teams in every aspect of the company.