This year has brought a lot – new paths forged, lessons learned, growth acquired, success achieved, and a company made stronger. To receive a recognition that's manifests the countless hours, late nights, and the numerous victories we've been able to achieve for our business and our customers is humbling. We are so proud to be counted among the prestigious 5000.
Hear what CloudFit Software CEO Joe Martin has to say about this accomplishment.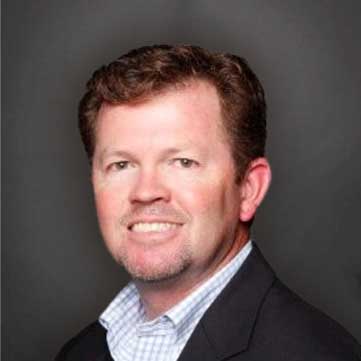 CloudFit was recently recognized as the # 1079 fastest growing private US companies on the Inc 5000 List. Congrats! To you as the CEO, what is so special about CloudFit.
CloudFit was born out of the desire to serve. Most of CloudFit's executive team came from Microsoft with decades of experience as Cloud pioneers. We believed we had unrivaled experience and a unique market niche to lead the Cloud Revolution, and we knew we wanted to build a special culture of serving so we could grow and give back. Fast forward 3 ½ years and we're approaching 200 people, have just moved into a new historically renovated HQ in Lynchburg, VA, and we won Microsoft's Partner Award for Defense and Intelligence for the 2nd year in a row. Most importantly we have 3 non-profits (KidFit, JobFit and Monument Vets) through which we can give back to our communities. It's been an incredible journey early on and we believe that our market focus and our servant leadership culture have been the enablers.
What has been the secret to your rapid growth?
Our people, without question. We believe we are very unique in the way in which we serve our customers and deliver great capabilities. We have deeply experienced people with a huge passion to serve (our customers, our company, our communities). When our people show up, the customer feels a difference in how we engage and how we get to the outcomes that make them successful. Our go-to-market partners in the Federal & Regulated Industries sectors have also recognized and embraced our approach to rapidly getting their customers to the cloud. Those things in tandem have enabled our unprecedented growth and we believe that will continue long into the future.
How have you been able to recruit great talent to keep pace with growth?
Well, there are a lot of great people out there and technology is a huge space in the market! The key is starting with great people. We started CloudFit by attracting all of the great people we knew we wanted on our journey…'great' meaning they love to serve and they have experience unlike anybody in the business. Then all of those core folks have networks of great people, and so on. We also have an amazing recruiter whose passion and energy are infectious. She has a lens on the business so she's always looking ahead to meet our needs. Over time those things, coupled with our culture, have become talent attracters. We've attracted a wide variety of great people: former DOD CIO's, Tech Industry executives, retired USAF Colonels, and a young person who was waiting tables 2 years ago. The common theme is they wanted to be a part of something special. We think we have a good recipe.
How will you maintain your culture as you continue to grow?
I think first and foremost you have to be intentional. We recognize that as we grow, maintaining culture becomes more difficult. So we name it, we talk about it, and we expect every member of the family to do the same. We frame our culture as SERVE. Servant Leadership, Extreme Accountability, Results Driven, Velocity, Empowerment. We expect every employee on every project on every day to show up and serve, and they do. We call that out and we coach and sometimes we correct. CloudFit has some of the most experienced people, with the greatest desire to serve, underpinned by some unique technology. For us, it's about stewardship. We feel obligated to share our unique experiences and serve to the max to make every company in the world better.
What advice would you give to a new entrepreneur?
As my friend, founder and CTO Carroll Moon says, know your 'why'. Start-ups are not for the faint of heart. From a pure business sense, every day, every minute, and every dollar are important. In the big corporate world we closed on metrics each month or a year. Here, we close every day. Cashflow, profits, recruiting, scaling, new systems, etc are all common challenges and opportunities for new businesses. It's imperative to execute on these things consistently so you can take care of your people. Being 1000% committed, always grinding, never quitting, over communicating, being agile in the market…these all sound cliché, but they are must-haves and enable leaders to build confidence and tenacity in their organization regardless of the environment. Our CloudFit 'why' is serving a higher purpose, and this gives us strength to power through those long days…and it makes the good days even brighter.